Easter Camps 2021
Tweet
Dive into our immersive English and Chinese Camps for some exciting learning and discovery!
Our upcoming Easter Camps will take place from 29 March – 10 April 2021.
Young Globetrotters Immersive STEM Camp (5 – 8 April 2021)
Develop your English and STEM skills in our 4-day virtual STEM Camp with native English tutors from top universities in the UK.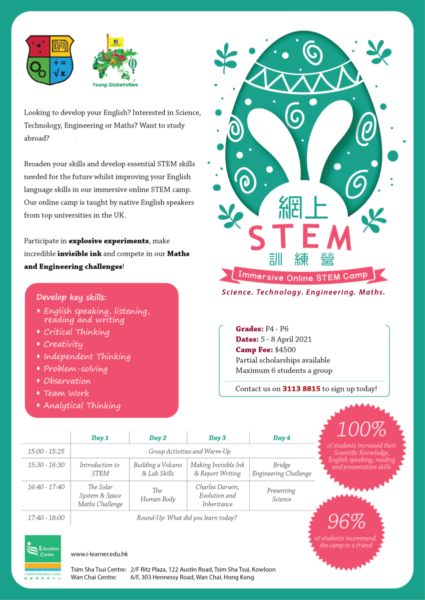 More camps coming soon!
To get an idea of what we offer, take a look at our previous short courses below or call our centres now on 3113 8815 to find out more.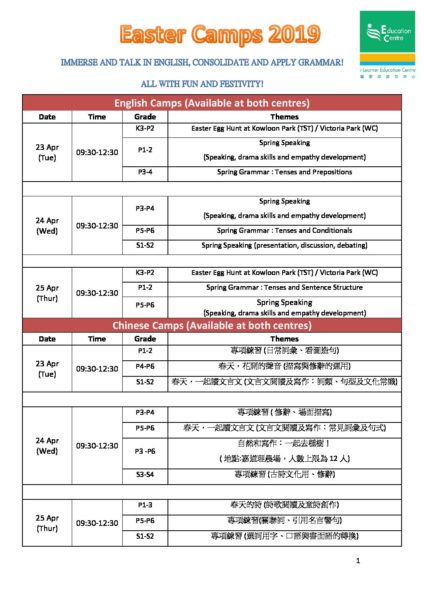 Easter camps 2019