Chinese New Year Courses 2022
Tweet
Come along and polish your English and Chinese in our Chinese New Year short courses and participate in our exciting camps and experiences!
Our Chinese New Year courses and activities will take place from 31st January 2022 to 11th February 2022.
To find out more about what we offer, view our 2021 activities below.
From classic literature to Covid vaccines, study a range of engaging topics and learn how to thrive in the Oxbridge tutorial system.
This Chinese New Year, join i-Learner's Oxbridge Virtual Experience, studying with Oxford and Cambridge graduates based in the UK. They'll give you a taste of life at a top university and help you along your own path there.
Oxbridge Virtual Camp CNY 2021

Humanities Camp
Oxbridge Humanities Camp CNY 2021

Science Camp
Oxbridge Science Camp CNY 2021

Develop your English and STEM skills in our 4-day virtual STEM Camp with native English tutors from top universities in the UK.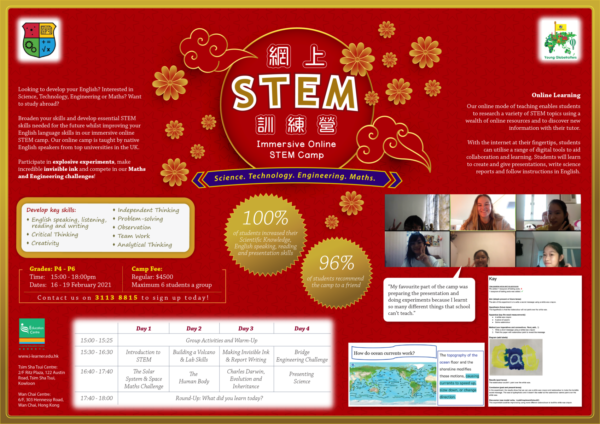 Join our Chinese New Year English Short Courses to boost your speaking, reading and writing skills!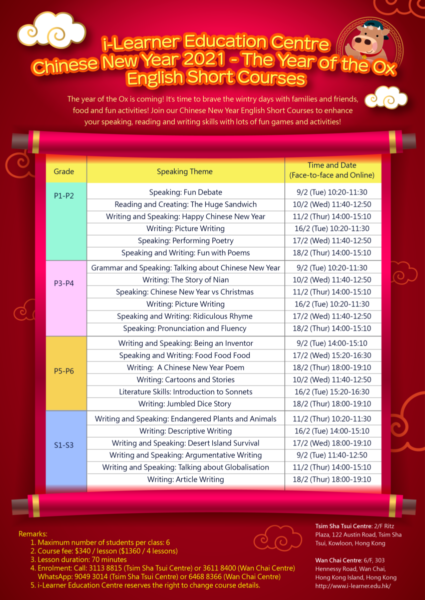 Enhance your public speaking skills with lots of fun games and activities in our Speaking Spectacular for K2-S2.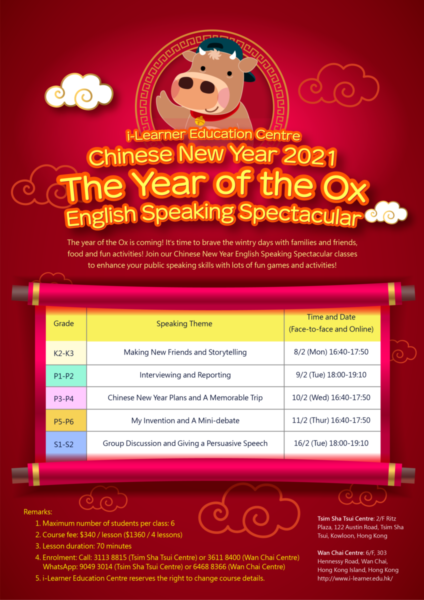 Join our special Chinese New Year Short Courses to improve your Chinese reading, writing and speaking skills.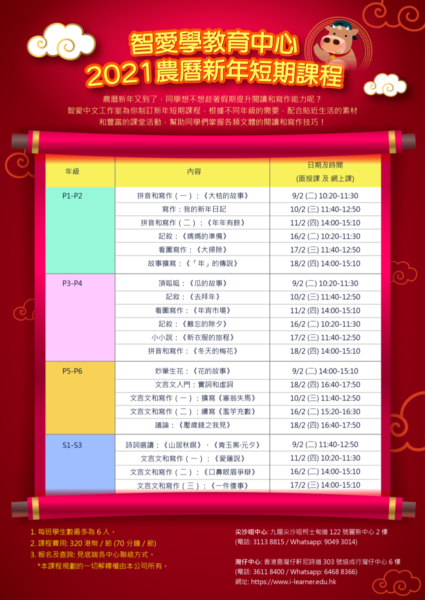 Preparing to study in the UK? Join our experience day for a taste of studying in a UK school and prepare for the transition.
UK Experience Day CNY 2021

Join our popular Stella programme to develop a range of core skills in English and Chinese throughout February. Up to 20 unique classes available per level.
View the timetables below.
Stella Programme English Booklet (2020)

採星Stella中文計劃Programme (Chinese)