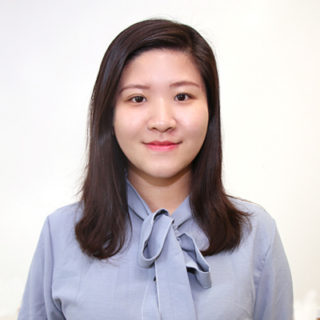 Esme Kwok
Esme Kwok is a graduate of The University of Hong Kong who majored in Translation and Social Policy. Her translation studies showed her how to incorporate popular culture into teaching the connections between East and West.
She loves engaging with the intersection of languages in different contexts, including short stories, drama, film and business communication.
Studying Social Policy under the Department of Social Work and Social Administration, she took valuable courses such as counselling, which have helped her to better understand and work with young people. She now feels well equipped with essential techniques for educating children.
Every child is unique, born with a very personal range of abilities and with hidden potential waiting to be unfolded. I believe that by establishing positive connection with each student, not only can a teacher impart academic knowledge to all, but also unlock student's potentials for creating a brighter future.
Qualifications
The University of Hong Kong - Bachelor of Arts (Translation)
Hobbies
Reading
Archery
Watching movies
---
Student Work
Reading story books is an essential part of a child's development. It not only establishes necessary language skills, but also stimulates a child's imagination and… Read More