Fact File
Course Subject:

Course Focuses:

Course Level:

Location:
Course Description
GRADED EXAMINATIONS IN SPOKEN ENGLISH (GESE)
GESE examinations are an assessment of speaking and listening skills. They are one-to-one oral examinations with a native English-speaking Trinity examiner who travels from the UK. Our training through grades 1-12 helps students prepare the practical English skills they need for this exam, and for use in their lives beyond it. Learners as young as 4 can take this course, and gain communication skills through fun activities, songs and games.
Trinity certificates are recognized worldwide by academic institutions, companies and professional organizations. Its graded examinations can be corresponded to the Common European Framework. i-Learner is a Trinity exam centre. i-Learner students can take Trinity Exams at the i-Learner Education Centre.
Learning Aids
We have some learning aids to help students taking GESE 1 prepare for their exam. We have conversation samples, as well as some key vocabulary, for students who are taking the Trinity GESE Grade 1 spoken examinations.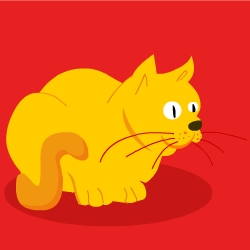 Grades 1-3
Grades 1-3 are the most common levels for kindergarten students to take in preparation for their primary school applications. Parents can learn a little more about these exams by reading the information below, or asking any of our teachers.
These exams have a simple Q&A format. The conversations lasts 5-7 minutes, with a little more time allowed for hello and goodbye.
Exams for i-Learner students are very low pressure as children are tested here at the centre.
The examiners are all from England. However, they will have a variety of accents, so students need to be exposed to lots of different English speakers. To help with this, we listen to stories and songs in class, as well as conducting conversations and mock interviews with a variety of teachers in our centres.
For this exam, there is no vocab list. Trinity tests students' understanding of 'high frequency words'. These are common words that a beginner should know. i-Learner classes prepare students for this exam through increasing familiarity with these words.
TRINITY YOUNG PERFORMER'S CERTIFICATES (YPC)
The Young Performer's Certificates (YPC) are specially designed to develop confidence, enjoyment and achievement in children up to the age of seven through group interaction and performance. They encourage the integration of performance skills to create stories, roles and situations through imaginative use of movement, music and voice. They provide a child-centred introduction to performance skills, which will provide a sound foundation for future studies and examinations in speech, drama, musical theatre and music.
i-Learner classes for this certificate take the form of an 8-10 week course (depending on the level), at the end of which, students will perform a play based on a book. Through drama games, speech exercises and a wealth of creative activities, students will learn how to bring an English story to life!
TRINITY INTEGRATED SKILLS IN ENGLISH (ISE)
ISE examinations test all four language skills — speaking, writing, listening and reading. They are available at five key levels which are linked to the Common European Framework of Reference for Languages (CEFR). The assessment is about how the four skills integrate with each other. In the real world of communication we generally use all these skills together, for example, taking notes as we talk on the phone or listen to a lecture, or giving a presentation where we write on the board at the same time as talking and responding to our audience.
i-Learner's ISE classes cover all four language skills through lessons on a range of interesting, age-appropriate topics for students all the way through primary and secondary school.