Press
Discover new techniques to nurture your child through their learning journey with the following articles from our teaching team.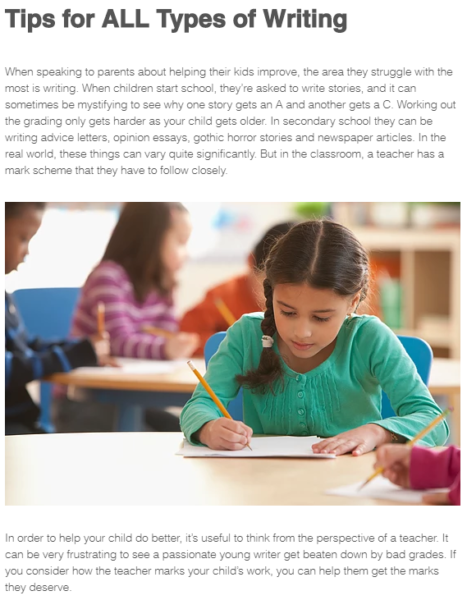 Playtimes – 4th March, 2019
Find ways to help your child get the grade they deserve on any writing task they do at school.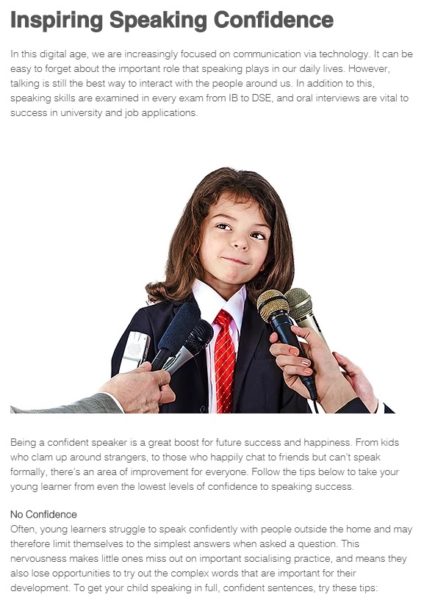 Playtimes – 9th January, 2019
From nervous beginner to speech maker, there are tips here to improve everyone's speaking confidence!
Read the articles in our Public Speaking Series for more great ideas on this topic.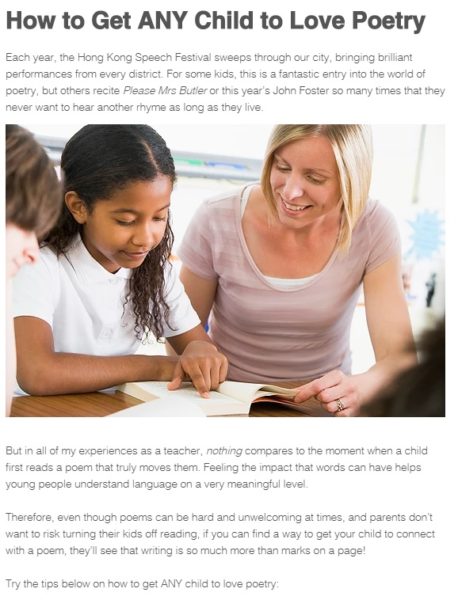 Playtimes – 23rd November, 2018
How to Get ANY Child to Love Poetry
Tips for all ages and levels of enthusiasm to get your child confident and happy with reading poetry.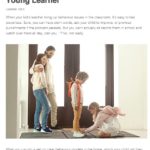 Getting the Best Behaviour from your Young Learner
Try new techniques around the home to inspire your child to be on their best behaviour both with you and at school.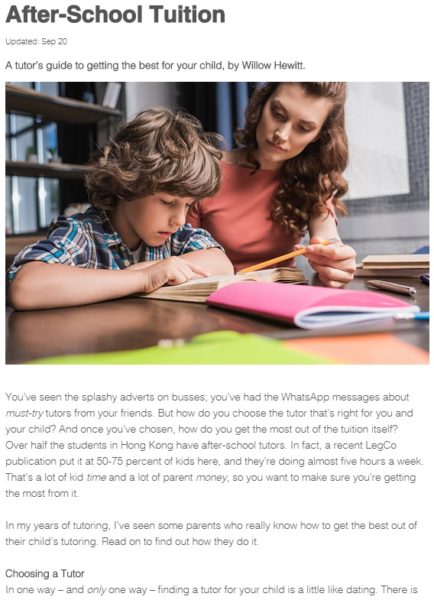 Playtimes – 17th September, 2018
After-School Tuition: A Tutor's Guide to Getting the Best for your Child
Get the most out of your child-tutor relationships by following these tips. Create a strong bond for long-lasting success.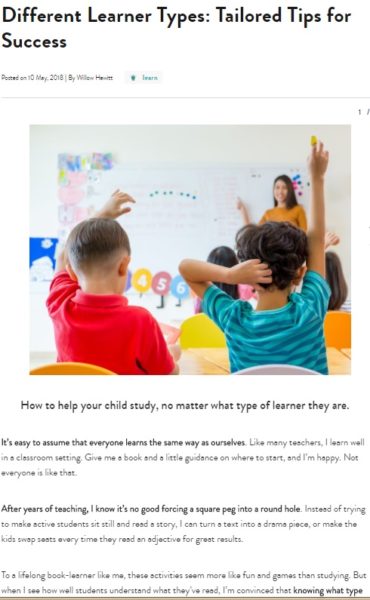 Sassy Mama – 10th May, 2018
Different Learner Types: Tailored Tips for Success
Find out more about the different types of learner and how each of them works best. Read tips to help your child get the most out of their studying time.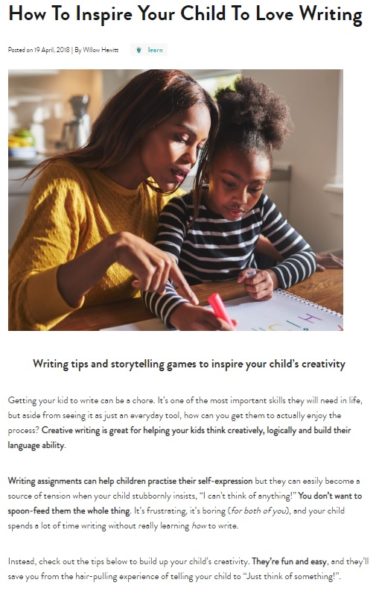 Sassy Mama – 19th April, 2018
How to Inspire Your Child To Love Writing
Packed full of tips to boost your child's creativity, you're sure to find something to bring out your child's love for writing.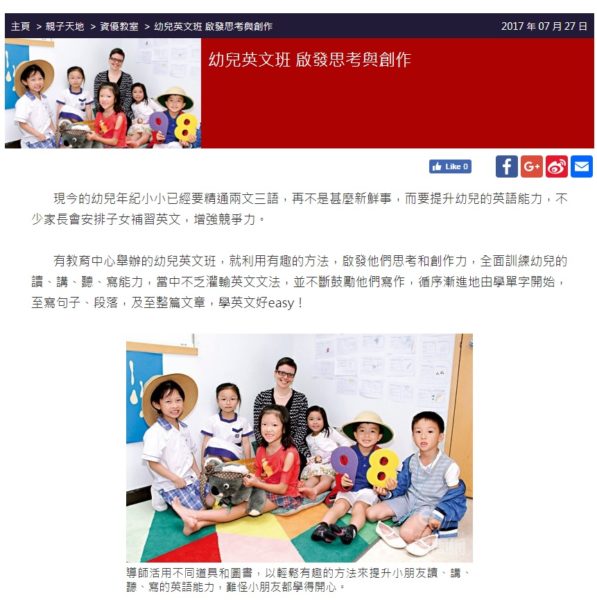 East Week – 27th July, 2017
幼兒英文班 啟發思考與創作
Take a peek inside our creative classes!